Lucero and Brian were married on June 17, 2012 at In The Garden and Landscape in Jacksonville, FL They had a beautiful ceremony on the beach and then headed to their venue for reception and dancing. Afterwards we met a couple of weeks later to do their bridal portraits. Wedding days are so busy for most couples and you don't want to miss your reception and guests due to taking photos on the wedding day so a bridal session is a nice add on to take stress of your shoulder and help you enjoy the day. We had so much fun at their session and I'm so happy we were able to capture these beautiful moments for them after their wedding.
We started off at this beautiful part of St. Augustine at the Lightner Museum to capture a few shots of the beautiful bride and groom before starting our "walk"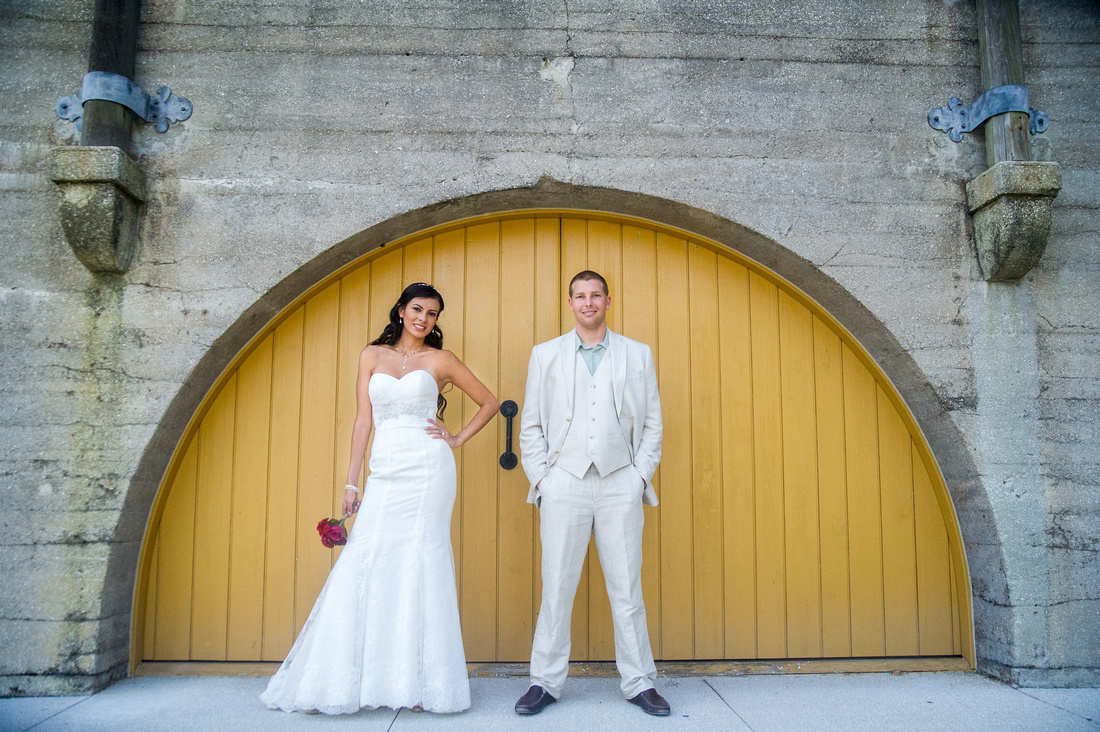 They make such a cute couple and Lucero was just absolutely beautiful!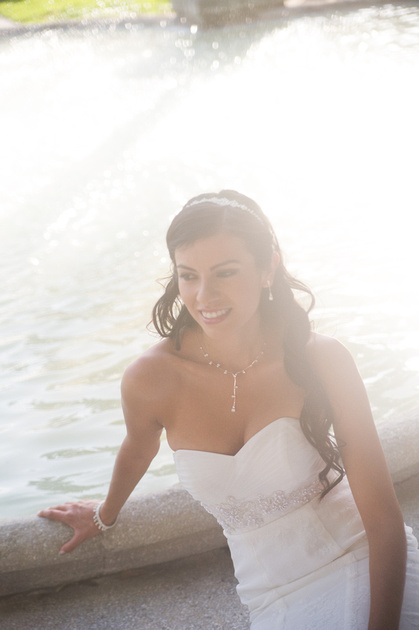 As we walked on we just had to catch some portraits with the beautiful wooden signs that Lucero had made herself...she is such as creative bride! Ironically the colors were perfect for them and the sign on the door was just one number away from their address...we definitely considered picking up a number to change the address temporarily!
I just could not resist this beautiful sun flare and ivy wall so I let the two of them have a "breather" while I snapped some shots and then we got to some more fun and creative shots.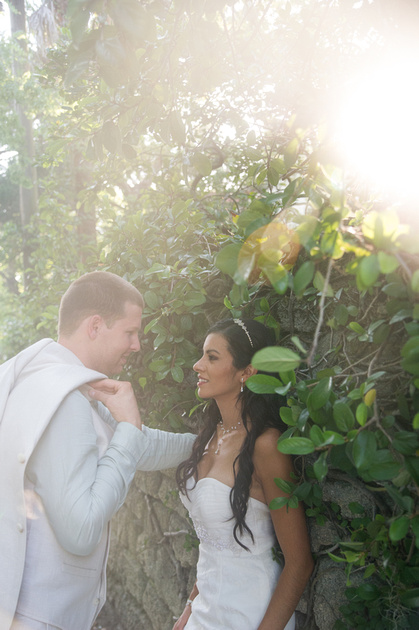 The groom stole a little kiss!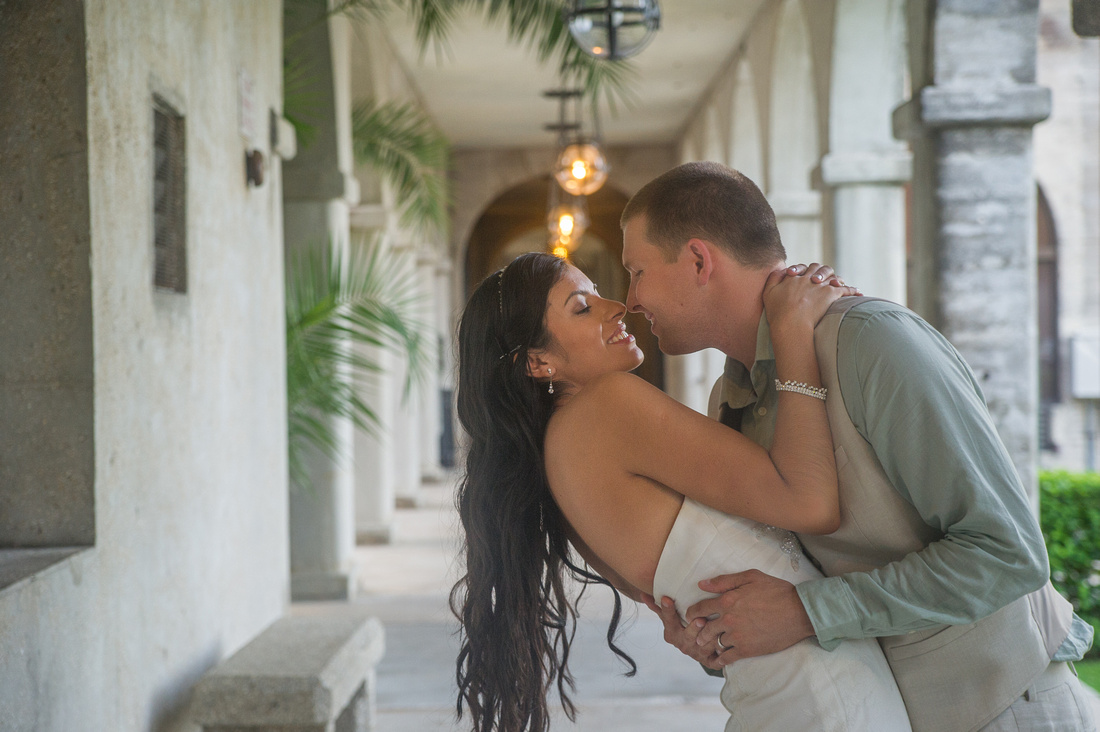 On our way out we cut the time a little shorter than usual to get back to the cars and away from all the bug bites me and the bride were getting to make it to St. Augustine beaches for some sunset photos. We decided to stop on this little cobblestone street to finish off our downtown St. Augustine part of the session and the first hour of the session!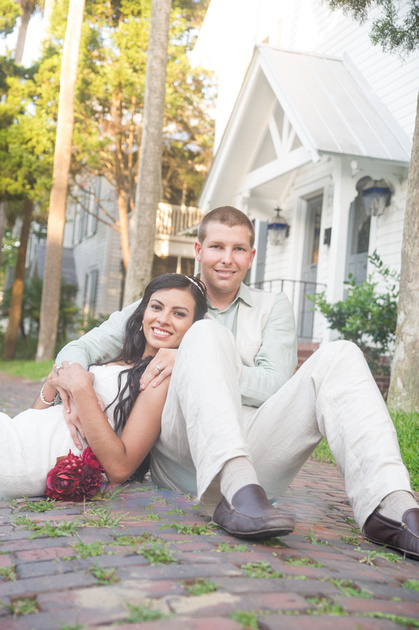 Once we got to St. Augustine beach to get their beach bridal portraits together the lighting was just perfect! It was so sweet to see their faces and smiles as they remembered their wedding ceremony on the beach just a week or so before this session.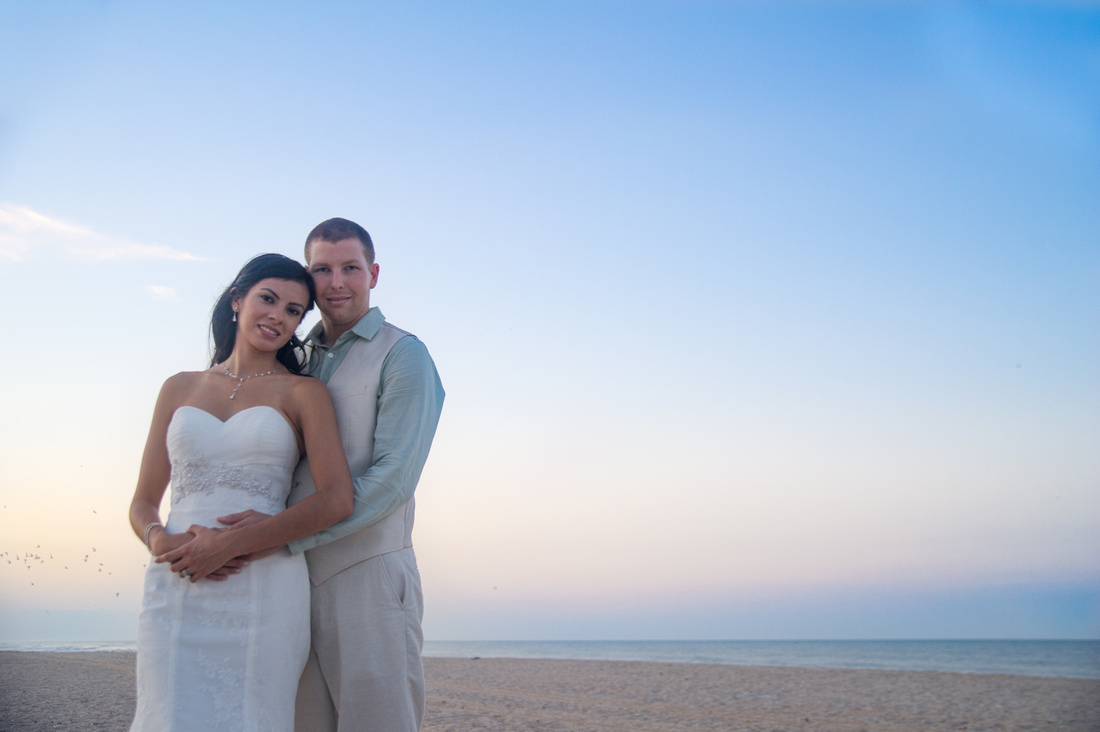 As the sunlight faded and spread beautiful colors over the sky for us I wanted to get some unique photos for Lucero because I love getting those special one of a kind shots for my brides and grooms that may not seem great to everyone but will be incredible to them because it shows their personality and uniqueness...with such a creative bride as Lucero this can be hard to do but I was happy to find out that she loved the photos.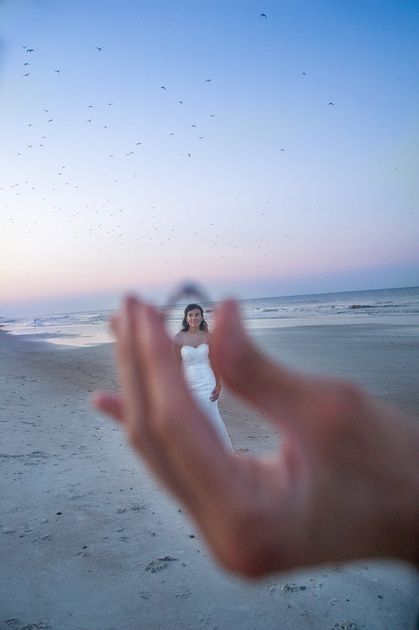 I am so glad to have been honored to do bridal portraits for such a sweet couple and dear friend of mine. Lucero and Brian, I wish you many years of a happy marriage as I am sure you will have...you both found your true soul mates and I am so happy for you!